The Bethel United Methodist Men group is organized to provide Christian fellowship and focus for the activities of the men of the congregation. Bethel's UMM was originally organized as a group of men who were the "hands of Bethel Church" – the ones who took it on themselves to fix those things that needed fixing but to also encourage one another in growing in faith to become disciples of Jesus the Christ. Bethel's UMM has grown to be one of the most active UMM units in our district.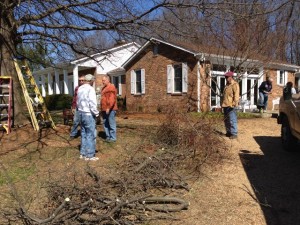 The heart of Bethel's UMM is the Helping Hands ministry. This group began by doing work required by our church facilities and by helping people in the congregation with work they were unable to do on their own. That work has branched out to a quarterly project in support of the community while still caring for the repair needs of our facilities.
In addition, the UMM supports many local, district, and national outreach programs and ministries. The UMM supports Hunters for the Hungry, Amor Y Paz (District Hispanic Ministry), Heart Havens (conference homes for special needs persons), and Habitat for Humanity.
To help young men grow in their relationship with God and to understand their gifts for service to others, the UMM is the chartering organization for and sponsors Troop 161 of the National Capital Area Boy Scouts.
To foster spiritual growth, the UMM has periodic men's Bible studies and has four active small groups that meet weekly.
Support to our congregation includes fundraising and service activities. With a ten-year $100,000 pledge to our Building Fund, the UMM are an integral part of our realizing our new and refurbished facilities. The UMM also man our parking ministry of hospitality which is the first line of welcome for people visiting Bethel Church.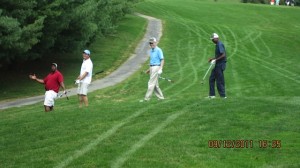 To accomplish their work the UMM have numerous fund-raising activities. The biggest fundraiser is the annual Golf Tournament held in September.   Bethel Golf Tournament Registration Sponsorship Form 2017    Other activities include barbecue chicken and spaghetti dinners that are open to the community and congregation, making pens from old wood from the church, and selling programs for Gold Cup events.
The UMM organization is open to all men who are interested in Christian fellowship and service. If you are interested in joining, please contact the UMM President, Steve Yocum.